https://www.etsy.com/uk/listing/247909145/blue-jay-necklace-bird-polymer-clay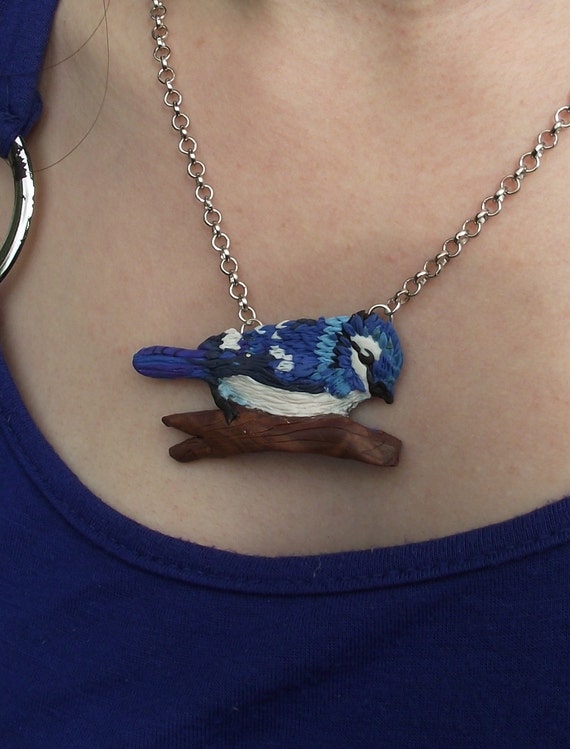 I'm still working with polymer clay but I have been tied up a lot recently with my new job. Theoretically I get a lot of spare time as I work nights and work five nights and have five days off, however in reality my body clock has rebelled and I spend a lot of my free time feeling sick and staying in bed.
Still I thought it was high time I caught up a bit with my blog and so here is a bird necklace I made recently. I really like doing these, so far I've made a couple of chaffinches, blue jays and goldfinches, plus a blue tit and a (not too successful) robin. I think I'll give the robin another try!
I hope you are all keeping well and I'd be delighted to hear from you after my long absence.
Take care.
Elaine